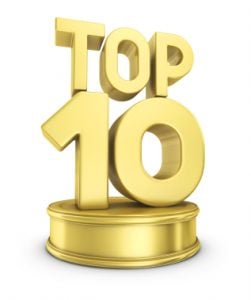 TripAdvisor, WalletHub, SmartAsset…the third party ranking sites are numerous, and Chandler appears on nearly all of them.  From being called one of the best places to raise a family, to being named as one of the best places to take a road trip with your girlfriends, Chandler has a lot going for it.
While some of the exact scoring criteria can be a little vague, plentiful housing, a low crime rate and short commute times tend to impress.  The city has made many lists in the last several years. HomeSnacks.com is one of the latest to release best-of lists for Arizona in 2019.  Chandler ranked well in categories such as best places to live, one of the richest cities in Arizona, and a great place for singles.
Other fun rankings Chandler has is Expedia naming it one of the top vacation stays in North America, while TripAdvisor considers it a "hidden gem for girlfriends' trips".  The sports lovers also have something to look forward to, as SmartAsset lists Chandler as one of the best cities in the nation for golf.  America's Promise Alliance, who focuses on improving the lives of children, called Chandler one of the top places for young people.
Chandler was also named one of the best places in America for young families to buy a home, while NerdWallet.com said it's one of the best places for millennial job-seekers.  SmartAsset appears again, calling Chandler of the country's best cities for women in the tech industry. Chandler's also been named on a few different sites as one of the best places to find a job.
For more information on what makes Chandler such a great place to live, give us a call at 480-355-8645 or email us at [email protected] today! We'd love to share what makes the city we live, work, and play in so great.