As much as I love my house, I sometimes get the feeling to give our rooms a refresh.  Updating your home doesn't have to be difficult or expensive. These are some of the tips I've used over the years to transform not only my home but give my client's homes a stylish staging boost, as well!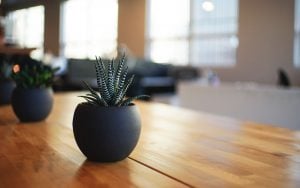 Introduce Greenery
Plants bring new life to empty corners and shelves, and naturally improve air quality. Succulents, snake plants, and Heartleaf Philodendrons can thrive indoors with little maintenance. Don't have a green thumb? No problem: there are some very realistic fake plants available for purchase at many major retailers. Fake fiddle-leaf fig trees are a popular solution for filling larger spaces, while smaller potted plants fit nicely on shelves, desks, and end tables.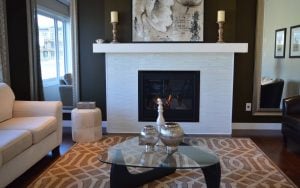 Incorporate Accent Pieces
Place accent pieces like candles, vases, or bowls on coffee tables, nightstands, and dresser tops to add a fresh new element to your space. These are easy to change out with the season and add a pop of color. You can give your accents depth by using different shapes and sizes in your display. For example, try pairing a tall plant next to a small bowl or vase.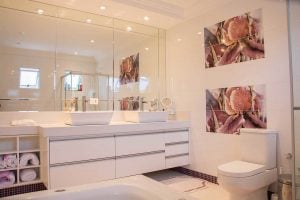 Evaluate Artwork
The right wall decor can tie together separate elements of a room's design, and in some cases, give the illusion of more space. Having a hard time picking a favorite piece? Combine framed artwork, prints and personal photos to create a gallery wall. Try different frames or an asymmetrical arrangement to mix it up!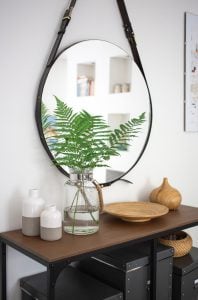 Hang a Mirror
Mirrors are a great way to make your room feel brighter and more spacious as they bounce light across the room. For a maximum affect, position the mirror across from or close to a window to bounce natural light.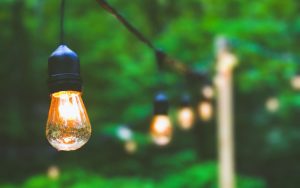 Enhance Lighting
Place multiple light sources evenly around your room to help it feel more inviting, especially if natural light is scarce. Typically, warm light is best for winding down in the evenings, while cool, bright light keeps you energized throughout the day. Identify your lighting preferences and get bulbs to match.  Not sure what your preferences are or wish you had dimmable light switch? There are several WiFi enabled light bulbs, like Wiz, that can work through a smartphone app to change the light bulb's brightness level and temperature at the swipe of a finger.
Want to show your home in the best possible light? To set up a staging appointment to sell your home, give me a call at 480-355-8645 or reach out through our Contact page! I would love to help you 'wow' potential buyers and get you top dollar for your home.