In light of current market conditions, we wanted to share the way we are doing business to continue to deliver the high level of service our clients expect from us. Once conditions improve, we will continue to offer these virtual services to better serve you. If you are unfamiliar with any of the following terms or technologies, please do not hesitate to contact us for more information.
Our new services include:
Create Virtual 3D Tours
Create Video Tours
Offer Virtual Showings for buyers who remain uncomfortable touring homes in person. We will show the property—either live on Zoom or FaceTime, or simply record a video to share later
Provide fully Virtual Listing and Buying Presentations along with electronically sending all documents to get you up and running
Provide Virtual Staging Solutions (photo realistic renderings)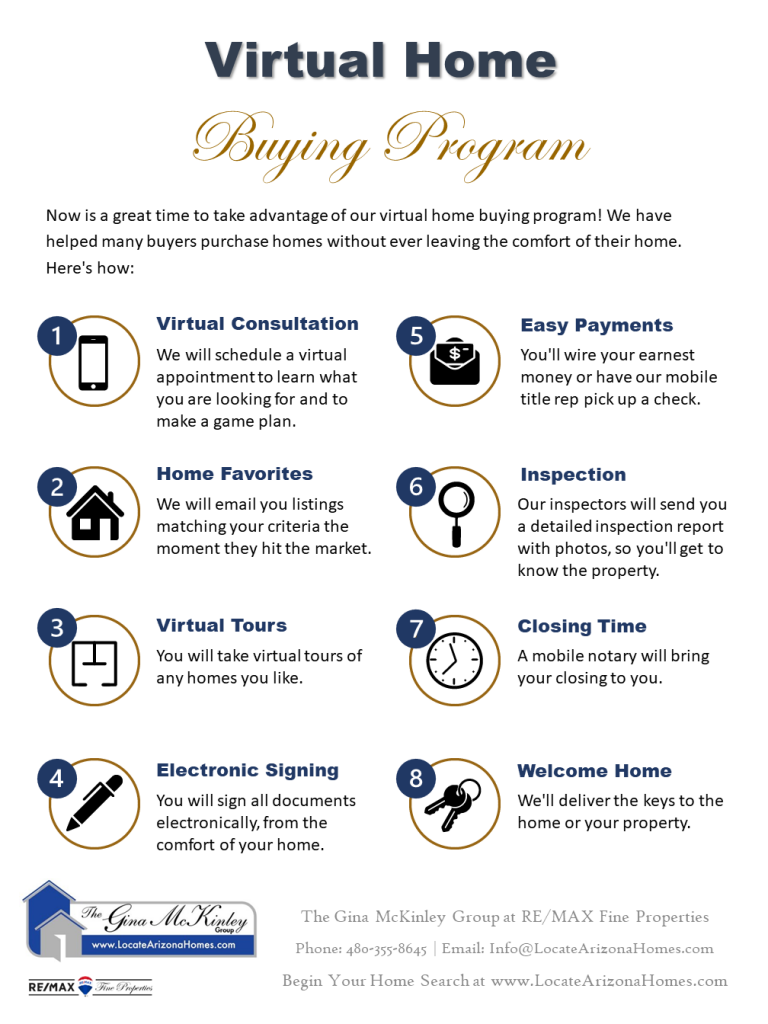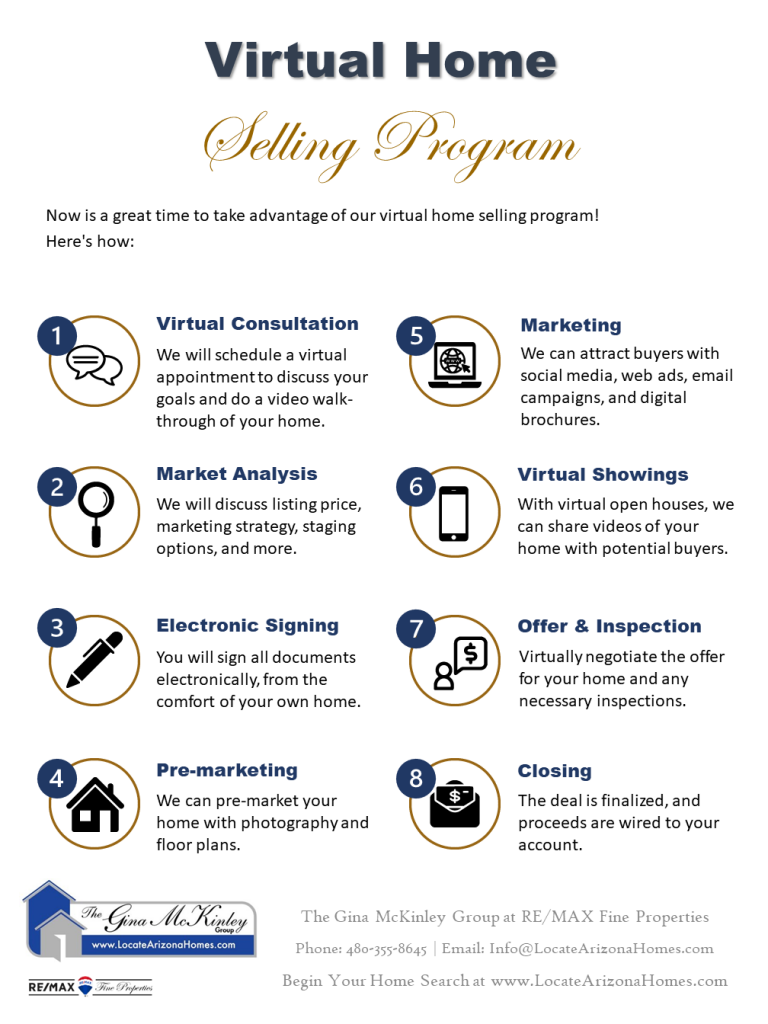 The Gina McKinley Group continues to serve our clients with offices in Chandler, Scottsdale, & Flagstaff. Our mission is to embrace your real estate dreams. Contact us today and we can assist you in selling or buying your home.