Paint has always been one of the least expensive ways to update your McCormick Ranch home for a big financial impact.  Choosing the right paint color can give your room a whole different feel and make it feel light and clean!  If you're considering selling, new paint is one of the biggest returns on your investment.  This all sounds great, but for those who aren't involved in picking paint colors all day, the amount of options can easily become overwhelming. To help, here's a quick overview of color theory:
Hue
Hue is simply the color on the color wheel. A color wheel is made up of the primary colors of red, yellow, and blue. When mixed together, these give the three secondary colors of green, purple, and orange.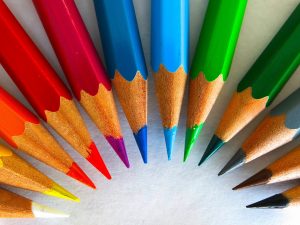 Tint
A hue that is less saturated and lighter in color is a tint.  This happens when a color is only mixed with white to make the original color paler. However, even though the color is lighter, it doesn't necessarily mean that the color will be brighter.
Shades
The sister of a tint, a shade is what happens when black is mixed with any color. Adding black makes the hue a darker, more rich color than the original.
Tone
Splitting the difference between a tint and a shade, a tone is when both white and black (or simply, gray) is added to a color. Grays lessen a color's intensity, which makes tones considered more refined and pleasing to the eye.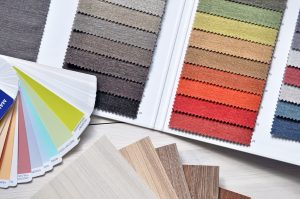 Still with me? Great! Let's go on to pick some paint colors…
2022 Colors of the Year
Paint companies announced warm, earthy and soothing nature tones that are reminiscent of flower stems and sea glass.  Sherwin William's Evergreen Fog, Behr's Breezeway, PPG's Olive Sprig, Benjamin Moore's October Mist, and Glidden's Guacamole each evoke an organic sense of tranquility, renewal, and comfort.
These colors pair great with other neutrals like lighter beige, linen, and white for a refreshing feel to your space. If putting a bold color on the wall sounds scary, don't be afraid to try it out with a smaller section as an accent wall! It can easily be painted over again if you don't like it.
Are you considering selling your McCormick Ranch home and having trouble picking paint colors? Please contact me here or give me a call/text at 480-355-8645 to set up a personal consultation today! My goal is to make your selling process stress-free so you can spend more time on what's important to you.