5030 E Mockingbird Lane in Paradise Valley, AZ. Click here to view the listing!
October marked another stellar month for the luxury market! As temperatures started to fall with the season, luxury home sales showed no signs of cooling down. Let's take a look at some of these  stunning highlights!
11200 E. Canyon Cross Way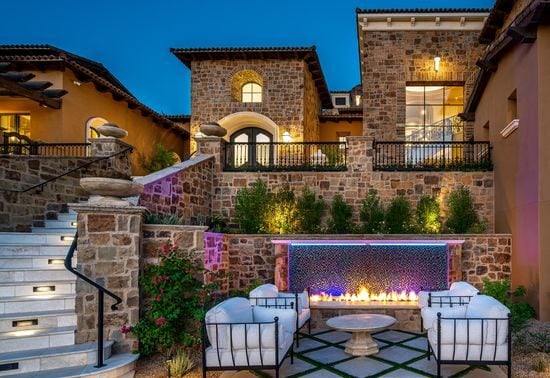 The abode in the Silverleaf community known as the 'Castle On The Hill' made news as Arizona's second most expensive home of 2021! However, its hefty price tag of $21.5M isn't the only reason this home so special. Customized by Fratantoni Design architecture, the Castle On the Hill is crafted to be truly unique inside and out. With its Italian-style exterior and a French-style interior, the home offers a duality of feelings and aesthetics that don't feel out of place. On the contrary, they work together in harmony to bring surprise and intrigue from area to area.
While the exterior of the home offers a warm and rustic vibe, the inside is bright and modern with a sense of comfort that shines throughout the property. The estate of over 12,600-square-feet is full of luxury amenities such as a gorgeous wine room, open dining room, a theater, and much more. Further, the outside perimeter lined with cozy lounging areas and a balcony provides stellar views of desert mountains and a twinkling city skyline. With creative craftsmanship, gorgeous views, and its various amenities this home is definitely an entertainer's dream space!
5901 E Valley Vista Ln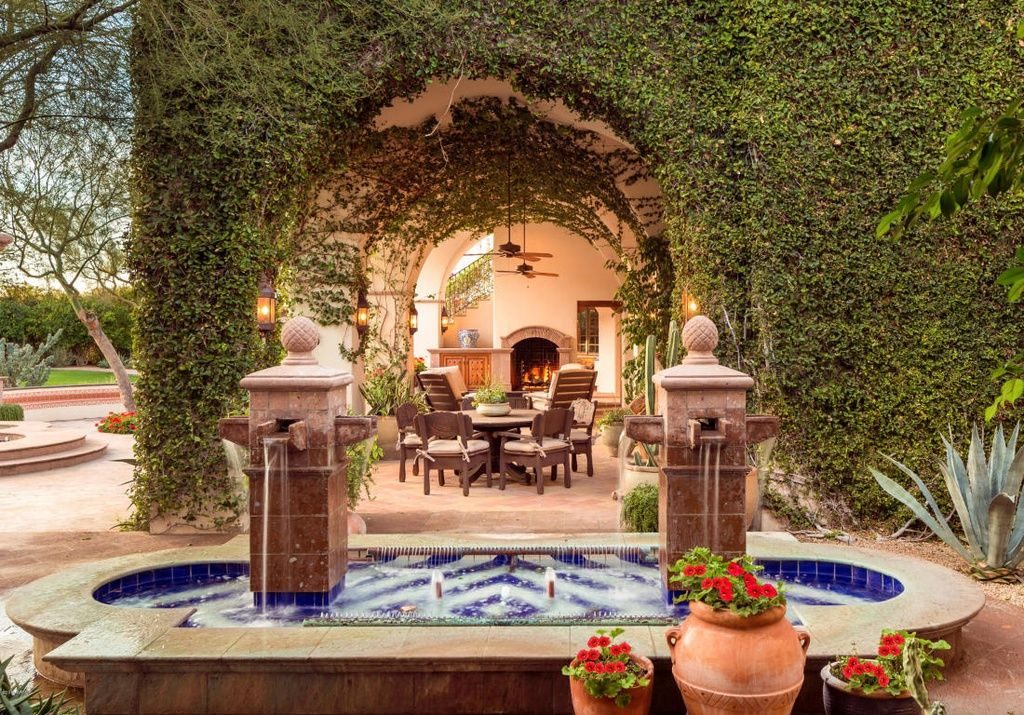 For  $12 million, this Santa Barbara-style Paradise Valley abode was the second-highest price mansion sold in October. Built in 1996, the home's timeless style is built to last and looks fresher than ever. Teeming with rustic appeal, the estate of about 12,000-square-feet embraces a warm palette and natural accents. In addition, beautiful stonework and bright tile pair well with its style, lending it a cozy Mediterranean charm.
The 2.5 acre property boats putting greens, a pool area, basketball court, and sprawling foliage. Additionally, its seven bedrooms, 10 bathrooms, and two spacious guest homes provide ample space for any occasion. With various intimate lounging areas, a circular dine-in kitchen, and pool room, the home offers ultimate relaxation. However, its space and features couldn't shine as bright without its beautiful craftsmanship! With exposed beams, glossy marble, sienna stonework, and various nature motifs scattered throughout its design, there's a tremendous amount of detail to appreciate.
That concludes our October luxury home highlights! If you'd love to see more gems on the market, be sure to see our list of exceptional luxury abodes. And, as always, you may reach me at 480-355-8645 for questions and inquiries. With my expertise and your dreams in mind, we'll find the perfect fit for you and yours!