Photo courtesy of the Curio by Hilton Collection
The Scottsdale Resort at McCormick Ranch was sold on February 10, 2022 to Driftwood Capital for $113 million.  The acquisition was the Florida based hospitality owner's largest to date, and they similarly have big plans for the hotel.  The Scottsdale Resort is their third hotel owned in the Valley.  It joins the others under the Hilton brand as part of the Curio by Hilton Collection.

History of the Scottsdale Resort at McCormick Ranch
The resort was built in 1976 as North America's first conference center resort.  For most of its operating years it wasn't particularly known as open to the general public until 2016. That year, it underwent another renovation that added two restaurant concepts and a bar in addition to updating the guest rooms and exterior amenities. The Scottsdale Resort at McCormick Ranch was named on the TripAdvisor's Top 25 Best Value for Hotels in the US list in 2018. It operated under both the AAA Four Diamond Resort and most recently, the Hyatt banner.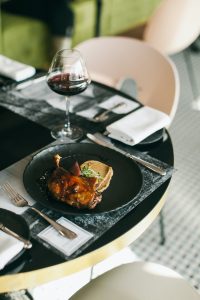 Geared towards the leisure traveler
This year's renovations are planned to start in early summer after the peak travel season ends.  Driftwood Capital plans to turn the hotel into a true luxury resort. Their plans include completely revamping the pool, spa, and fitness area.  In addition, several of the casitas will be combined to make the suites larger and nicer.  Renovations will take 18 months and the hotel will continue to be open during renovations.
Has this article inspired you to purchase in the McCormick Ranch area? If so, you can browse our local listings or reach out to me at 480-355-8645. Together, we can find the perfect home that matches your needs!