The estate known as 'Castle on the Hill' sold for a near-record-breaking $21.5 million early this month. In fact, it sold just $2.6 million below the most expensive home ever sold in Arizona! Coincidentally, both residencies are part of Scottsdale's Silverleaf community, which is known for its outstanding collection of luxury properties. Not only that, but both homes are 2021 sales, making this year among the hottest for Arizona real estate.
About the Castle on the Hill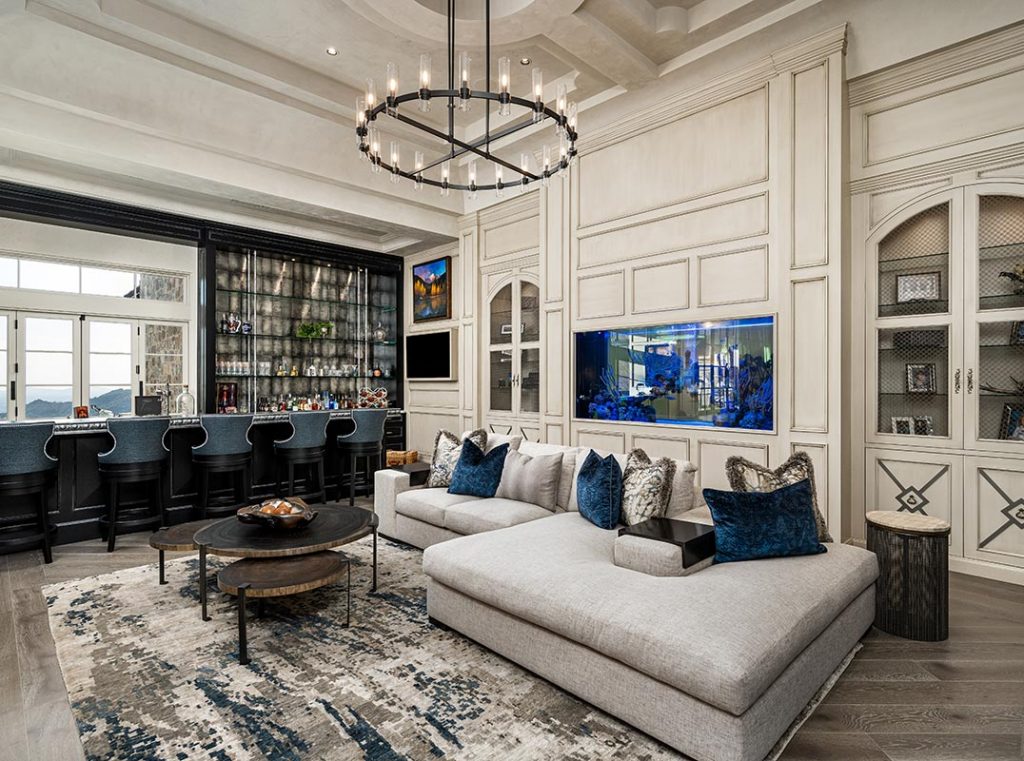 Photo retrieved from the home's gallery at Fratantoni Design.
To begin, the residence at 11200 E. Canyon Cross Way was built by the world-renowned Fratantoni Design architecture firm in 2020. Designed with an Italian-style exterior and a French-style interior, the property is meticulously planned and crafted. This contrast creates a sense of mystery, and the transition between the two is a pleasant surprise. Further, this distinction is accentuated by rich, earthy tones on the outside and bright, neutral tones on the inside. To tie the two together, navy accents are included throughout.
Next, we'll take a look inside. The estate consists of a main house and a guest house with an area of 12,617 square feet. Inside the main house are five bedrooms and 6.5 bathrooms, while the guest house includes two bedrooms and bathrooms, complete with a kitchen. The main section features a magnificent open dining room, an outstanding wine room, and much more, making it an entertainer's dream house. But that's not all!
Exploring further, guests will find a variety of pleasant lounging areas to enjoy the desert breeze and landscape. Views of the metropolitan skyline provides a stunning scene at sunset, with a sea of glittering lights and rocky mountains sweeping the horizon. As a result, the charm of the city is able to really shine through.
I hope you've enjoyed this glimpse at one of The Valley's most amazing properties! And be sure to check out our increasing selection of eye-catching luxury abodes for more. As always, you may reach me at 480-355-8645 for questions and inquiries. Together, we'll find the perfect fit for you and your family.