8510 E Tecolote Circle in Scottsdale, AZ. Click here to view the listing!
This past year has been one of the most spectacular to date for Phoenix metropolitan luxury home sales. A record of over 15,000 homes $800,000 and above were sold for the year, beating out the number of home sales reported in 2005, according to ARMLS. Further, listings spent an average of under 30 days on the market at its lowest point in the second quarter of the year! To celebrate this record year for real estate, let's review some of the most impressive homes sold in 2021.
10814 E. Heritage Court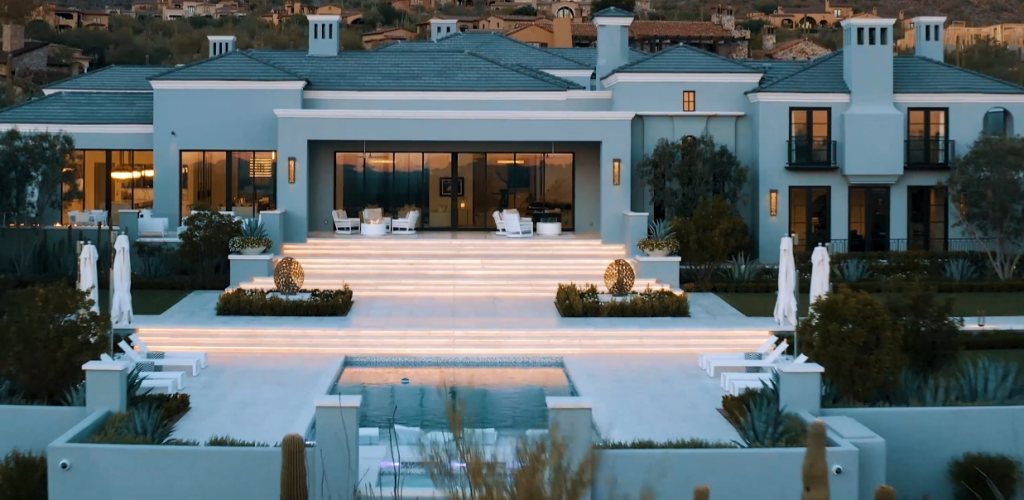 To start, the third-highest selling home is a lovely modern abode in north Scottsdale. On a 4-acre parcel of land, the angular mansion is painted in bright whites and cool hues that contrast with the earthy tones of the desert landscape. Inside, there are glossy marble floors in addition to fireplaces that add a cozy warmth to lounge areas. A minimalist's dream home, every detail is intentional and never feels excessive.
The 9-bedroom, 9-bathroom home's most prominent feature is its lavish pool area with sleek stonework and symmetrical yard. Flanked by a guest home and gorgeous outdoor lounge, its a great central location for family and visitors to relax. And, with its beautifully lit steps, this outdoor area is always ready to entertain day or night.
21053 N. 110th Way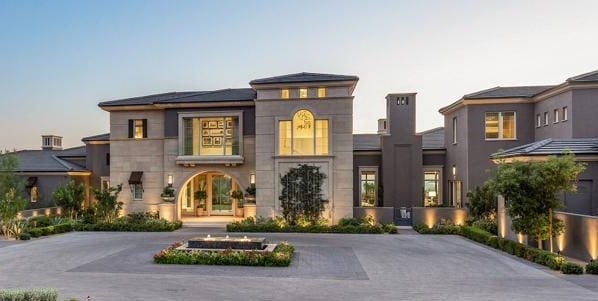 Next up, the close runner-up to the highest selling home of 2021 is the Silverleaf Community abode in Scottsdale. Selling for $21 million in early February, the home wasn't far away from being an Arizona record-setter and made it near the top of the list for the year.
A Dale Dardon design and Salcito Custom Homes build, the home was constructed in 2017. The beautifully-crafted home sports French oak flooring and French limestone throughout with a gorgeous, neutral palette. Resting on nearly 5 acres of land, the spacious home features 6 bedrooms and 9 bathrooms. What's more, is that the bathrooms feature heated floors and steam showers for the ultimate spa experience.
11200 E. Canyon Cross Way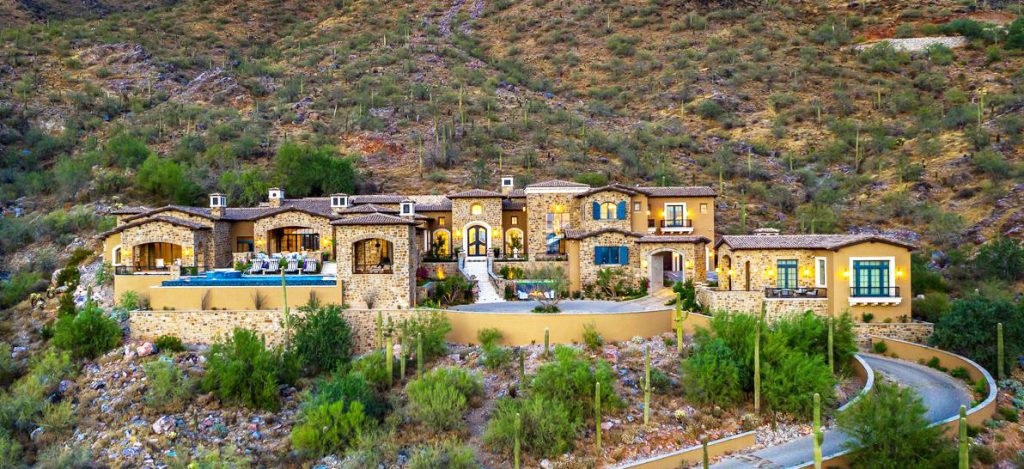 Last, but not least, the top spot belongs to 'The Castle on the Hill' in the Silverleaf community. The residence sold for a stunning $21.5 million in early October. In fact, the near-record-breaking home was only shy roughly $3 million from being the most expensive Arizona home sale to date! But the home isn't just special for its price tag alone.
With an Italian-style exterior and a French-style interior, the property is a unique architectural masterpiece. Only a year prior to its sale, the estate was designed by the world-renowned Fratantoni Design firm and built by Fratantoni Luxury Estates in 2020. The 3-acre lot contains a main home and guest home totaling over 12,000 square feet and boats stunning views of the city down the mountain.
Other Top Luxury Homes
Those are just the tip of the iceberg, and the remaining homes that made the top ten list are as follows:
#4: 20724 N. 112th St. | $15.5M
#5: 6111 N. Nauni Valley Dr. | $14.5M
#6: 5335 N. Invergordon Rd. | $14.25M
#7: 5315 N. Wilkinson Rd. | $14M
#8: 5901 E. Valley Vista Ln. | $13.5M
#9: 5815 N. Saguaro Rd. | $12.1M
#10: 19663 N. 103rd St. | 12M
2021 marked a spectacular year for luxury real estate, yielding some of the most impressive numbers in recent years. Nevertheless, 2022 could be even better! If you're looking for your next abode, feel free to reach out to me at 480-355-8645 or check our growing list of dazzling homes. Together, we can find the right fit for you and yours.